Super Bowl: Katy Perry Talks Halftime Show, Jokes About 'Deflate-Gate'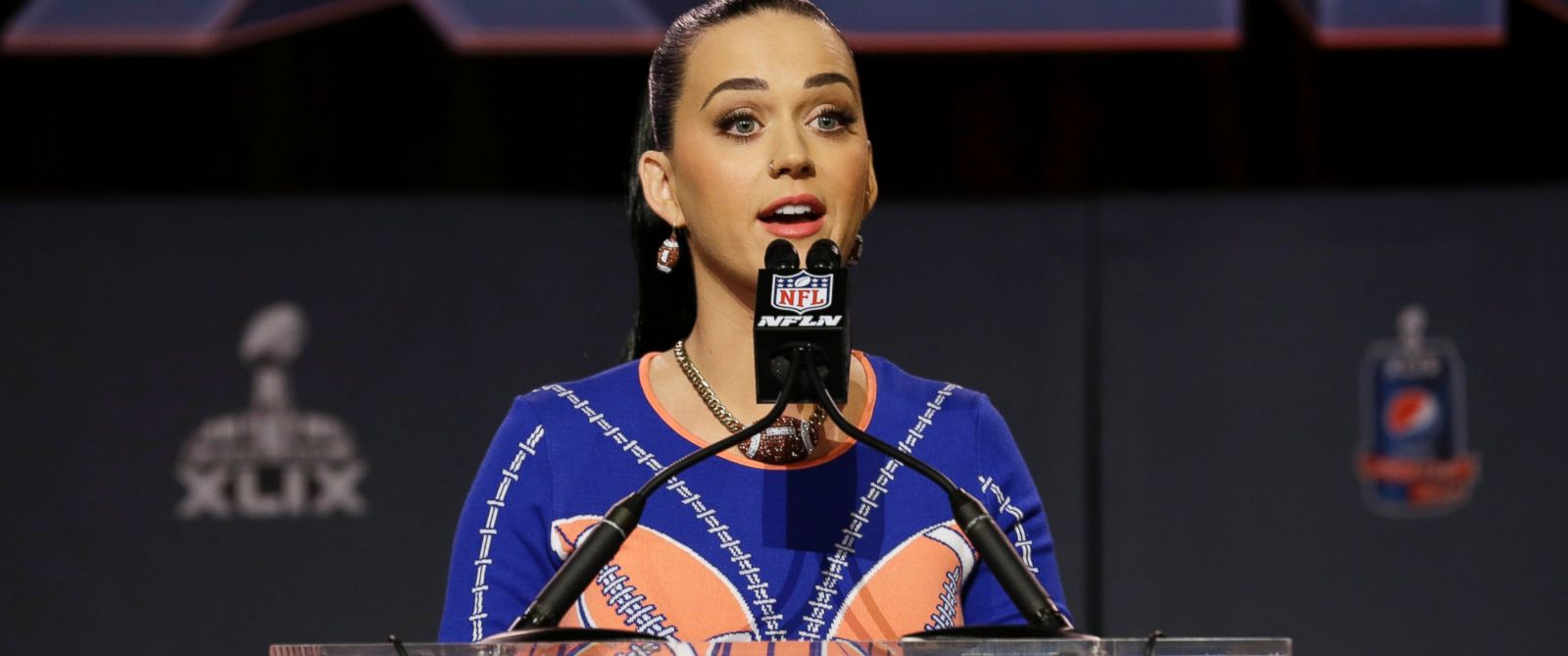 Katy Perry had to make a joke about the elephant in the room when discussing her Super Bowl halftime performance.
"I don't think I'm so much of an expert on the game of football, but I can assure everyone in here, nothing in my performance will be deflated," she said this afternoon, according to USA Today.
The pop star also promised sharks and lions in her highly-anticipated performance.
Perry, 30, also teased the secret guest, who will perform.
"It will be a real female-fun night … jaws will drop, faces will melt," she added.
Lenny Kravitz is also slated to be part of the halftime extravaganza in the middle of Sunday's game between the New England Patriots and Seattle Seahawks.